Recognizing the Potential of
Human Factors Training
in the Rail & Aviation Industries
21 May 2009
4 Hamilton Place, London W1J 7BQ
A Conference presented by
the Royal Aeronautical Society Human Factors Committee and
the Rail Safety & Standards Board
Sponsored by Baines Simmons Ltd., Ashgate Publishing Ltd., Flight Safety Information and UK CAA SRG
Synopsis
Rail and Aviation training continue to evolve and face new challenges. Among these, risks associated with human error are emerging as the primary cause of incidents and accidents.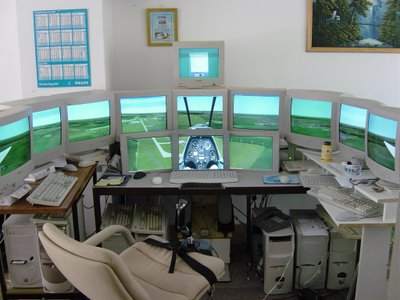 As regulation in both industries increasingly requires Safety Management Systems (SMS) based on risk assessment and control, a key issue is how to integrate human factors (HF) training and error management, HF monitoring and the effective use of new training technologies.
For senior management, the question is often how to justify the necessary investment while supporting the role of a Board-level Safety Director. For line management, the challenge will often be how to implement a complicated-looking HF programme from the ground up without major cost-overruns or acceptance issues.
For Rail, there is a further pressing need to review the investment in drivers to cope with what Professor
Reason terms "organizational pathogens". This includes a robust HF training component to improve error
prevention and mitigation (TEM) as part of an HF-based SMS.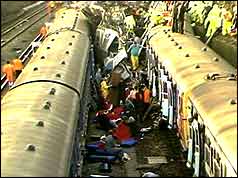 The morning programme focuses on how to ensure that
Safety Management Systems are robust, effective and meet Health and Safety requirements by properly integrating key error management components throughout. This may include e.g. investing in training which enables Rail drivers to know what to expect when reporting incidents using a "Just Culture" approach for non-punitive responses to errors.
This has proved very successful internationally. However Aviation, which has had similar initiatives for many years, has also had problems with pilot unions refusing to participate because of litigation jeopardy concerns. Implementing a successful Safety Information System (SIS) is both essential and prone to difficulties, as some of our speakers explain.
Other aspects of HF integration offer clear benefits for safety management, particularly Situation Awareness (the subject of recent RSSB Focus presentations) and more consistent attention to measurable team performance instead of 'box ticking' purely for headline compliance. Competency Management is an increasingly important way to ensure that training, particularly HF training, results in genuine quantifiable benefits both operational and financial.
The afternoon programme opens with a keynote address by the Chief of Safety at major international air carrier Jetblue Airlines. Dr. Predmore has dedicated most of his career to improving human factors training in a number of environments, both on and off the flight deck. This has required a consistent attention to the bottom line and HF training as an operational and financial benefit as well as a vital safety investment.
Other speakers describe their own experiences in implementing HF Training regimes from the ground up, often with limited resources or support. Despite this they have begun to make significant changes to the corporate safety culture of organizations ranging in size from the National Health Service to the RNLI. This part of the programme includes single-pilot and team performance situations and specialised use of simulators to enhance HF training.
Programme and Presentations
Presentations are made available when cleared by speakers. All presentations are copyright (c) 2009 by their authors. Information and papers presented here are not intended for sale or redistribution without written consent from their authors.
Note: Many of the presentations and papers provided below require Adobe Acrobat, a standard document viewing application.  This is available free:

Powerpoint (PPT) presentations can be viewed using the free Microsoft (r) PPT viewer available from the Microsoft Download Center
| | | |
| --- | --- | --- |
| Time | Presentation | Author |
| 0830 | Registration, Coffee | |
| 0900 | Welcome – Dr. Ann Mills, Head of Human Factors, RSSB; and Carey Edwards, Chair RAeS HFG. [Audio] | |
| 0910 | Safety Culture and Safety Management | Prof. James Reason, Professor Emeritus at the University of Manchester. [Audio1]and [Audio2] |
| 0950 | Human Factors and Safety Management Systems | Mike O'Leary (British Airways ret'd). [Audio] |
| 1005 | Human Factors and SMS? (PPT) | Eddie Rogan (Superstructure Group). [Audio1] and [Audio2] |
| 1020 | Coffee Break | |
| 1040 | Just Culture – from Aspiration to Reality (PDF) | Keven Baines (Baines Simmons Ltd). [Audio] |
| 1100 | Flybe SMS and Flight Data Analysis | Captain Neil Woollacott (FlyBe). [Audio] |
| 1145 | Rail Industry use of Simulation:Organisational treatment of Driver Error & Managing Errors in the Simulator | Malcolm Cook (Simulator Centre Manager, First ScotRail) and Justin Willett (National Express). [Audio] |
| 1220 | Luncheon | |
| 1250 | What Pilots Really See – Eye Tracking for Simulator Debrief | Capt. Colin Budenberg, Manager Training Captain Standards, Thomsonfly. [Audio] |
| 1320 | Maximizing Human Factors Training Effectiveness | Dr. Steven Predmore, VP and Chief Safety Officer, JetBlue Airlines. [Audio] |
| 1400 | Incident Reporting in Healthcare and the Associated Human Factors Issues | Dr Melinda Lyons, Human Factors Lead / Response Unit, NPSADr. Sarah Scobie, Head of Analysis and Feedback, NHS. |
| 1430 | Implementing HF Training in the Single-Pilot Context | Capt. Rick Newson, UK CAA Safety Research Group. [Audio] |
| 1500 | Tea Break | |
| 1520 | Implementing HF Training & Simulation Afloat | Howard Ramm, Staff Officer, Operations Training, Royal National Lifeboat Institute. [Audio] |
| 1550 | Building a Business Case for Simulation in Arriva Trains Wales | Lynne Milligan (Head of Human Resources, Arriva Trains Wales). [Audio] |
| 1620 | Q&A, Summing Up | Carey Edwards and Ann Mills. [Audio] |
Speakers
Prof. James Reason: Emeritus Professor of Organizational Psychology at the University of Mancheste
Dr. Steven Predmore: VP Safety, Jetblue Airlines
Howard Ramm: Staff Officer Operations (Training), Royal National Lifeboat Institution
Keven Baines: Managing Director, Baines Simmons Ltd.
Lynne Milligan: Head of Human Resources, Arriva Trains Wales
Dr. Sarah Scobie: Head of Analysis and Feedback, NHS
Dr. Melinda Lyons, Human Factors Lead / Response Unit, NPSA
Capt. Rick Newson: UK CAA Safety Research Group
Capt. Colin Budenberg: Manager Training Captain Standards, Thomsonfly
Malcolm Cook: Simulator Centre Manager, First ScotRail
Justin Willett: National Express
Captain Neil Woollacott: FlyBe
Mike Lewis: British Airways (retired)
Ed Rogan
Related Information
Achieving a safe culture: theory and practice. (PDF)
Prof. J. Reason, in Work and Stress Vol. 12, no. 3, p.293 and ff., 1998
A Brief Overview of Safety Management Systems For Aviation Professionals: theory and practice. (PDF)
Flight Safety Information Journal, , January 2008