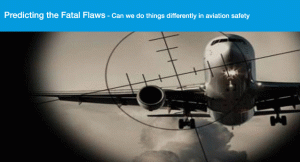 Sponsors and Supporters

Virgin Atlantic Airways

The conference organizing committee is grateful to Virgin Atlantic Airways Ltd and staff at The Base for facilities, security and administrative support among many other valuable contributions.

The International Federation of Air Traffic Controllers Associations (IFATCA)

NATS – National Air Traffic Services

NATS is a leading air navigation services specialist, handling 2.3 million flights in 2014/15, covering the UK and eastern North Atlantic. NATS provides air traffic control from centres at Swanwick, Hampshire and Prestwick, Ayrshire. Air traffic control services is also provided by NATS at 14 UK civil airports, two military airfields through a joint venture with Thales and the Ministry of Defence, as well as for military ranges under contract with QinetiQ, for the North Sea oil industry helicopter traffic and at 9 Spanish airports through a joint venture with Ferrovial (ferroNATS).

Providing solutions to the critical issues faced by the aviation industry, NATS uses its excellence in operations and innovation to help customers worldwide – including airports, air traffic service providers and Governments – by offering solutions in aerodrome, data, engineering and consultancy. More information can be found on the NATS website at www.nats.aero

LMQ Ltd

LMQ is one of the world's leading training companies specialising in instructor and human factors training. LMQ have worked with many airlines, helicopter operators and regulators, especially Airbus for over 10 years where they have designed and developed the exceptionally successful Airbus Pilot, Maintenance and Cabin Crew Instructor Courses, as well as the Airbus HF and Command Courses. LMQ develop unique innovative materials and use a delivery style that is both powerful and enjoyable for trainees.

HeliOffshore

HeliOffshore is a not-for-profit organisation whose mission is to improve flight safety and advance technical competence globally. Through HeliOffshore, the global offshore helicopter transport industry will achieve and sustain ever-higher levels of safety, by continuously advocating for, and then developing and applying safety best practices. This will be achieved in part through the use of advanced technology and in partnership with other stakeholders.

Among expected outcomes are advanced safety, performance and operational integrity—and, in turn, increased confidence—in the helicopter transport industry. The initiative builds on the Joint Operators Review of helicopter safety, initially in the North Sea, and will support and expand the JOR's work globally.

Elsevier Publishing

Chartered Institute of Ergonomics and Human Factors (CIEHF)

Ergonomics is a science-based discipline that brings together knowledge from other subjects such as anatomy and physiology, psychology, engineering and statistics to ensure that designs complement the strengths and abilities of people and minimise the effects of their limitations. Rather than expecting people to adapt to a design that forces them to work in an uncomfortable, stressful or dangerous way, ergonomists and human factors specialists seek to understand how a product, workplace or system can be designed to suit the people who need to use it.

In the air transport sector, see Human Factors in Aviation Safety, a CIEHF conference on 09/10 November at the Radisson Blu Hotel, East Midlands Airport.

CAAi

CAA International (CAAi), a wholly owned subsidiary of the UK Civil Aviation Authority (UK CAA), is a leading and globally recognised aviation consultancy company.

We work closely with our clients to deliver and promote best practice in Aviation Safety and education, helping to create a flying world fit for the 21st Century. That includes pretty much everyone in the Aviation Industry: from Governments, National, Defence and Military Aviation Authorities to Airports, Air Navigation Service Providers and Airlines. We also work with Training Organisations, Flight Simulation Training Device Manufacturers and Operators, and Aircraft Design, Production and Maintenance organisations.

Our expert advice is sought wherever technical knowledge, legal probity and commercial judgment are critical.

From our office locations in the UK and Malaysia, our team of technical professionals – current UK Regulators – and project management specialists provide advice across the complete range of aviation related activities. 
We deliver advisory services, professional training, aviation examination services and certification against internationally recognised quality management standards.

Boohoo.com

Boohoo is a global online fashion retailer offering thousands of styles across womenswear and menswear so that you stay ahead of the trends. Shop our huge range of women's fashion items including dresses, tops, knitwear, coats, onesies, shoes, accessories. You want it – we've got it! We launch up to 100 new styles every day so whatever you're looking for, Boohoo is 24/7 fashion at its best.

We are us. We are Boohoo.

Ashgate Publishing

Baines Simmons

Baines Simmons

Why choose us? Because we help make a difference, every day, to aviation safety.

We are world leaders in aviation safety training and consulting and renowned for our professional expertise, practical skills and industry experience in aviation Regulations, Quality & Compliance Monitoring, Human Factors & Error Management and Safety Management.

Through our consulting, training and outsourced services we help to advance best practice, shape safety thinking and drive continuous improvement in safety performance across all sectors of aviation.