RAeS Human Factors Group: Engineering Aims
To promote and influence the reduction of risks to airworthiness resulting from Human Performance in engineering.
RAeS HFG:E News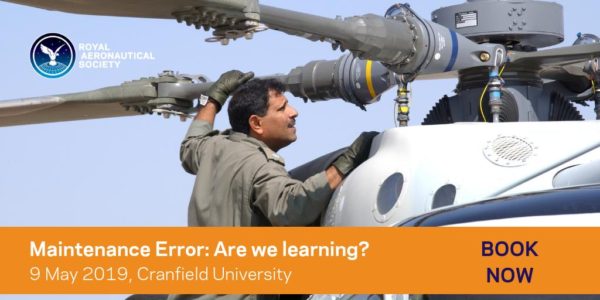 This conference will explore the barriers to effective learning and share knowledge and practical examples using case studies that help overcome those barriers and demonstrate the benefits for the business and individuals. It will also evaluate why incident and accident investigations often fail to address all of the Human Factors elements that feature in the causal chain.
Examples of good, effective learning will be described, together with the benefits to be gained from properly investing in Human Factors in maintenance.
The Conference will aim to inform and inspire maintenance and safety professionals to invigorate a new approach to error reduction and really effective learning.
The risk of fatigue in aviation maintenance and engineering is not yet well understood. As industry appreciation of the benefits of regulated fatigue risk management in Flight Operations increases, the question of whether one safety critical operator's alertness is more important than another's remains unanswered.
This conference aims to show the benefits of extending alertness management strategies beyond the flight deck to all operational staff, and in particular those involved in maintenance and engineering.
Human Factors Position Papers and Reports