rev 14mar06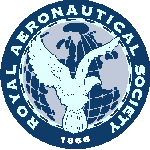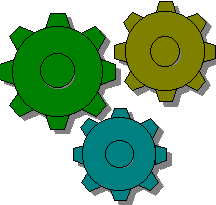 CRM Reports
and
Papers of Interest
Contents
Notes:
(1) We recommend saving these files to disk rather than opening them online - some are quite large.
(2) All reproduction rights are reserved by the author(s). Information and papers presented here are not intended for sale or redistribution without written consent from their authors.
(3) Many of the presentations and papers provided below require Adobe Acrobat, a standard document viewing application. This is available free:


1. Printed Proceedings

How to Obtain Printed Proceedings
2. Conferences
Each conference entry is a link to a page dedicated to that conference and associated papers etc.


Papers and Materials from the Team Performance Conference, September 1998

Papers and Materials from the CRM/TRM Ramp Safety Conference, February 1999

Papers and Materials from the Situational Awareness and EFIS Conference, February 2000

Papers and Materials from the Situation Assessment and Decision Making Conference, May 2001

CRM Industry Forum at Aviation House, 31 Oct 2002

CRM Instructor Accreditation Industry Forum, at Aviation House, 27 Oct 2004
3. Online Papers
3.1 CRM Advisory Panel N.B. The long form of the CRM Instructor Accreditation Standards document has been withdrawn from use and replaced by the short form and current JAA NPA documents. Please refer to the Advisory Panel homepage (http://www.raes-hfg.com/xafg.htm) for more information.

3.2 CRM Focus Group


FAA's Developing Advanced Crew Resource Management (ACRM) Training (requires Acrobat Reader). N.B. This is a large ZIP file and we advise saving it to disk when you have adequate bandwidth and time.


Crew Resource Management, A Paper on evolution and new directions for CRM in the UK by the CRM Standing Group of the RAeS Human Factors Committee.


CRM and "The Emperor's New Clothes", John A. Wise, Center for Aviation/Aerospace Research, Embry-Riddle Aeronautical University, Daytona Beach, Florida, USA. Presented at and in the Proceedings of The Third Global Flight Safety and Human Factors Symposium, Auckland, New Zealand 9-12 April 1996


NATS information including UK CAA CRM Advisories


Quality CRM - A Working Paper by the CRM Standing Group


CRM Implementation Checklist: an easy CRM Implementation Checklist


CRM Standards for Single Pilot Operators: CRM Standards and Single-pilot operations, from JAA NOTECHS

CRM in GA, by Freedman and Nendick, Univ. of Newcastle


Situation Awareness definitions collected during the JAA ESSAI project.
4. Other Resources

Video Bibliography.PDF - of CRM-Related Video Titles

Video listing Excel spreadsheet - ZIPped - of CRM-Related Video Titles

JAR FCL Summary.DOC - a sumary of JAR FCL contents


Text From CAA AIC 114/1998 (Pink 178) 6 October: Flight Crew CRM Training Standards



- free viewing application for Acrobat .PDF files
---
Obtaining Proceedings
Main Conference Proceedings:
Conference proceedings may be formal or informal. Main conferences held at the Society's offices in London usually feature published proceedings which are available from: Conference Office , RAeS
---
Miniconference Proceedings:
The miniconference series usually makes informal proceedings available to attendees. Prior to September 1997 these are collections of overheads and other presentation materials bound as Proceedings. From September 1997 on, they are in the form of conference workbooks which include a range of related papers and materials.
---
Proceedings for the following conferences are available from:
L.M. Quality Ltd.
The Coach House
Tilburstow Hill Road
Godstone
Surrey
Ph/fax: +44 (0)1342 893168

Miniconference Presentation Materials:

What is the Justification for Resourcing HF Training (02/02/94)
Aviation Stress and CRM (22/09/94)
CRM Recurrent Traiing (09/02/95)
Evaluation - Getting Adequate Resources for CRM Training (17/09/96)
---

Conference workbooks for the following conferences are available from:

Rick Heybroek
Loftwork Ltd.
29 Balcombe Road, Horley
Surrey RH6 7JR
Ph: +44 (0)1293-783232

Miniconference Resource Books:


LOFT Scenario Design: From Tabletop to Flight Simulation (17/09/97)
Papers and Materials on Team Performance (23/09/98)