rev13mar05


HF Practice Award for 2002
Presented at the RAeS HFG 'Mitigating Human Error' Centennary Conference, 15 October 2003



Introducing the award, Pieter Hemsley, Chairman of the Royal Aeronautical Society's Human Factors Group, noted that this was the first year of the award, which is co-sponsored by one of the world's largest aerospace publishers, Ashgate Publishing Ltd. The award was presented by Ashgate's aviation publisher, John Hindley.

The aim of the Award is "to identify and recognise dedication, skill and valuable contributions to the industry by HF trainers, developers, scientists and managers who motivate, inspire and enable". As the title suggests, it is a peer practitioner award, and the only such award based on peer recognition.

The HF committee decided that two shortlisted candidates were eminently and equally deserving of the 2003 award, which should therefore be shared with both winners equally receiving the full award. The winners were Captain Graham Dainty and Mr John Thompson. "We are especially proud to recognise these two today because so much work goes on unsung, much of it voluntary and beyond the call of duty even for those for whom it is part of their full time employment. Once again, congratulations to Graham and John and our thanks to John Hindley for the generosity of Ashgate Publishing."

For Ashgate Aviation, publisher John Hindley commented "Ashgate is privileged to support the RAeS Human Factors Group in this initiative, especially in view of the unusual and tireless efforts made by our winners today. Ashgate is a bit of a rarity - a medium-size yet independent, British-owned publisher of over 600 books a year - and the prestigious Human Factors and Aerospace Safety international Journal."

"Helicopter design engineering and operation are complex enough, without Human Factors and CRM. The cultural complexities of the multi-ethnic communities in far-flung reaches of the globe such as Fiji and China are complex enough without aviation. Yet each of the winners has transcended such challenges, to apply Human Factors through CRM, in the aviation context."

The HF Practitioner Award includes a choice of 4 Aviation HF Texts, a subscription to the Human Factors and Aerospace Journal, and free attendance at any two RAeS HFG Conferences - a total value of about £400. The Award is open to any aviation discipline - not just those involved with flight operations. The deadline for 2004 Award nominations is December 1st.


The 2002 Award Winners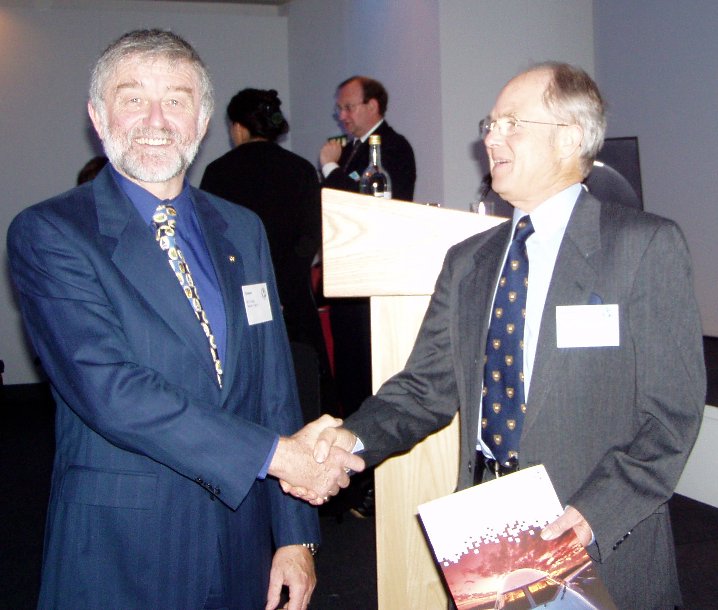 Graham Dainty started his career in the Royal Air Force, trained on jets, then transferred to helicopters, serving 6 years as a Search and Rescue pilot; became an instructor, with variety of duties from basic trainees to training student instructors. Later, with Bristow Helicopters, he co-designed the CRM Core Facilitator Courses; was foremost in helicopter industry in urging all personnel to attend the CRM Core Course (engineers, ops, rostering, traffic, baggage departments), and all trainers to attend the facilitation course - long before any CAA requirement, and also getting senior management involvement CRM. Practising his own skills at every opportunity, he role-modelled superbly, travelled to Company operations in China, Australia, Nigeria, Trinidad, Falklands, The Netherlands. He is now with Helisim, the simulator division of Eurocopter.


John Thompson was with BOAC in 1955 as an engineering apprentice, then licensed as a Flight Engineer, then seconded to East African Airways, The Royal Flight Abu Dhabi and Gulf Air. Retiring from British Airways, he joined Flight Refuelling Aviation (FRA) to establish courses for engineers, and with his extensive flying experience also for aircrew, becoming Chief Ground Instructor.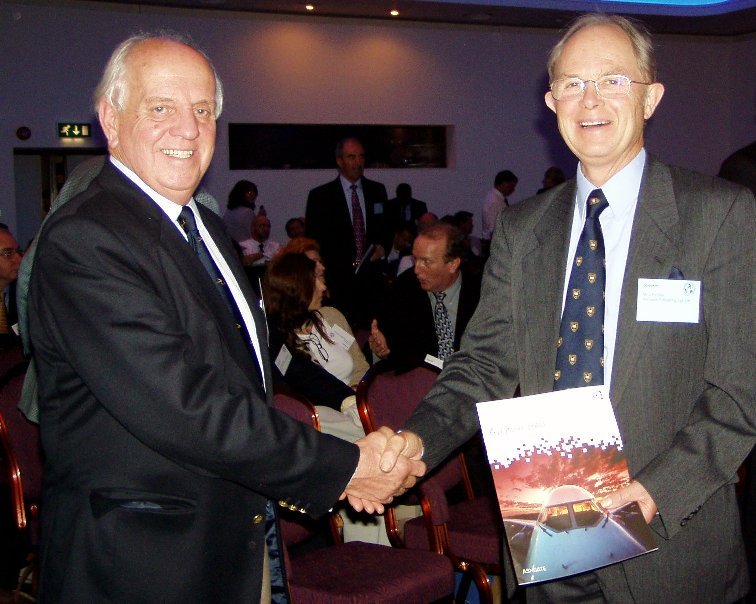 He wrote a CRM manual for FRA and started company CRM courses formally approved by CAA, enabling all of FRA's training to now be accomplished in house. Then he was invited to join GAMTA's "Best Practice" CRM Committee. FRA's CRM courses expanded and he did all the CRM training for Channel Express and trained their instructors to design their course syllabus.

John was invited first to Fiji for CRM training for Sunflower Airways and Air Pacific, and also to train the Falkland Islands Government Air Service (FIGAS). Last year he was appointed by the CAA as a CRM Instructor Examiner. With great enthusiasm as a facilitator, he is dedicated to keeping CRM training operationally relevant.


---
---

...for browsers that are not frame-capable.