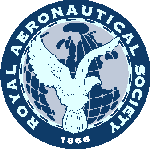 Engineering Maintenance Standing Group (EMSG)
Maintenance Engineering Standing Group - Aims, Objectives and Terms of Reference
Aim
To influence the Aviation Industry, in order that safety and operational efficiency is improved through the adoption of Human Factors principles and practices.
The intent of the standing group is to raise the importance & visibility of Maintenance Human Factors issues in appropriate forums to enable improvements in safety. In doing this, the group reviews and re-emphasises existing work & generates new ideas on Safety Management Systems (SMS) and Human Factors related training, such that the UK Aviation industry can effectively gain access to information and thus enable improvement. The key approaches used are the organisation of conferences, focus projects, presenting papers and communicating the messages to industry leaders.
Objectives
Identify subjects in the field of Human Factors deserving research effort.
Propose research projects to be initiated by the RAeS in conjunction with like-minded organisations.
Publish subjects in the field of Maintenance Human Factors that are of interest to the aviation, maintenance & engineering communities.
To promote best practice where practicable.
To co-ordinate information on current activities.
Ground-rules
The group will manage the membership and will avoid becoming unmanageably large whilst drawing on industry experts to provide the best possible results.
Members will not withhold views or opinions and will respect confidentiality.
The Group will aim to achieve progress within the constraints of their own organisations and work commitments.
Members when accepting a minuted task will make best endeavours to complete the task on time and effectively.
Members will listen to others views with respect, without necessarily agreeing.
The Group will not publish any conclusions or views unless the membership agrees.
Subjects for Consideration or Interest
Projects
Maintenance Human Factors mini-conference for December 2000.
Strategies for improving areas of maintenance culture which are vulnerable to human error.
Consider ways to free up resources to address HF induced errors.
Areas of interest
Human Factors training strategies, for example HF component of Maintenance NVQs.
CHIRP reports related to maintenance.
Accident and incident investigation.
JAR-66-9 knowledge requirements for maintenance engineers.
Joint Aviation Regulations (eg. JAR145, JAR-OPS JAR21, JAR-M and JAR-66) and how these address Human Factors
Liaison with the RAeS Airworthiness & Maintenance Group.
Liaison with other UK aviation maintenance and engineering committees (eg. UKOTG or UKFSC) that have Human Factors interests and projects.